From whowhatwhy.org:
OCTOBER 8, 2017 | KLAUS MARRE AND DONKEYHOTEY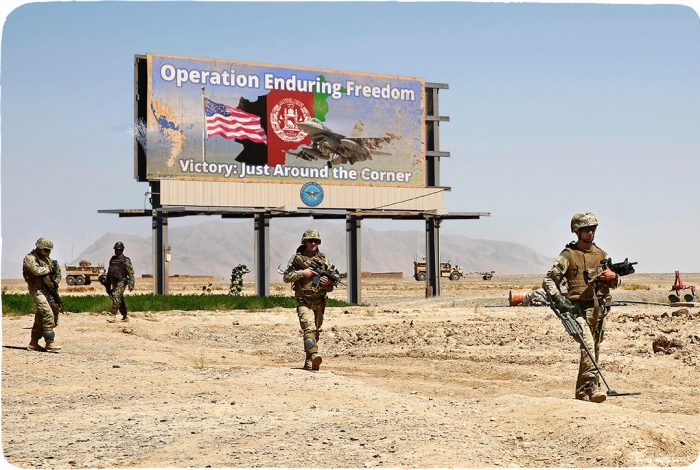 I get really emotional when I watch videos of members of the armed forces coming home after a long deployment to surprise their loved ones. I put myself in the shoes of these families who were separated for months and can feel the love.
Then I get angry.
I get angry because these reunions are as touching as they are senseless.
Sixteen years ago yesterday, the US-led invasion of Afghanistan began. Since then, nothing has been gained but so much has been lost.
Thousands of American soldiers — as well as hundreds of thousands of civilians — have been killed. Many more returned irreparably damaged. They might have come home but their limbs — and often their mental health — have remained behind on the battlefields of Afghanistan and Iraq.
What did they get in return for their sacrifice? Not much. Members of the armed forces are neither well-paid nor particularly well-cared-for once they return home. As WhoWhatWhy has pointed out, one US veteran commits suicide roughly every hour.
The war has also taken a brutal toll on the families of service members. You can see it in those videos. More than 2.5 million American men and women have served in Afghanistan and Iraq. That means hundreds of thousands of families have been torn apart — many of them forever. In addition, countless children had to spend part of their formative years without their mom or dad, constantly worrying about whether they would see their parent again. Think of the strain that places on families.
Continue reading "WANT TO SUPPORT THE TROOPS? STOP SENDING THEM TO DIE IN MEANINGLESS WARS" »